The Pathway to Improved Care
Map of Medicine gives you the power to improve decision making and referral quality at the point of care.
Created by medical professionals for medical professionals, we use the latest clinical evidence to provide you with guidance that is accurate, relevant, and endorsed by the world's leading medical bodies.
Using the Map of Medicine, clinicians have instant access to locally customised pathways, centrally controlled referral forms and clinical information during a consultation. Integrated within the clinical workflow, healthcare professionals have relevant information at their fingertips and can save information directly to the patient's record.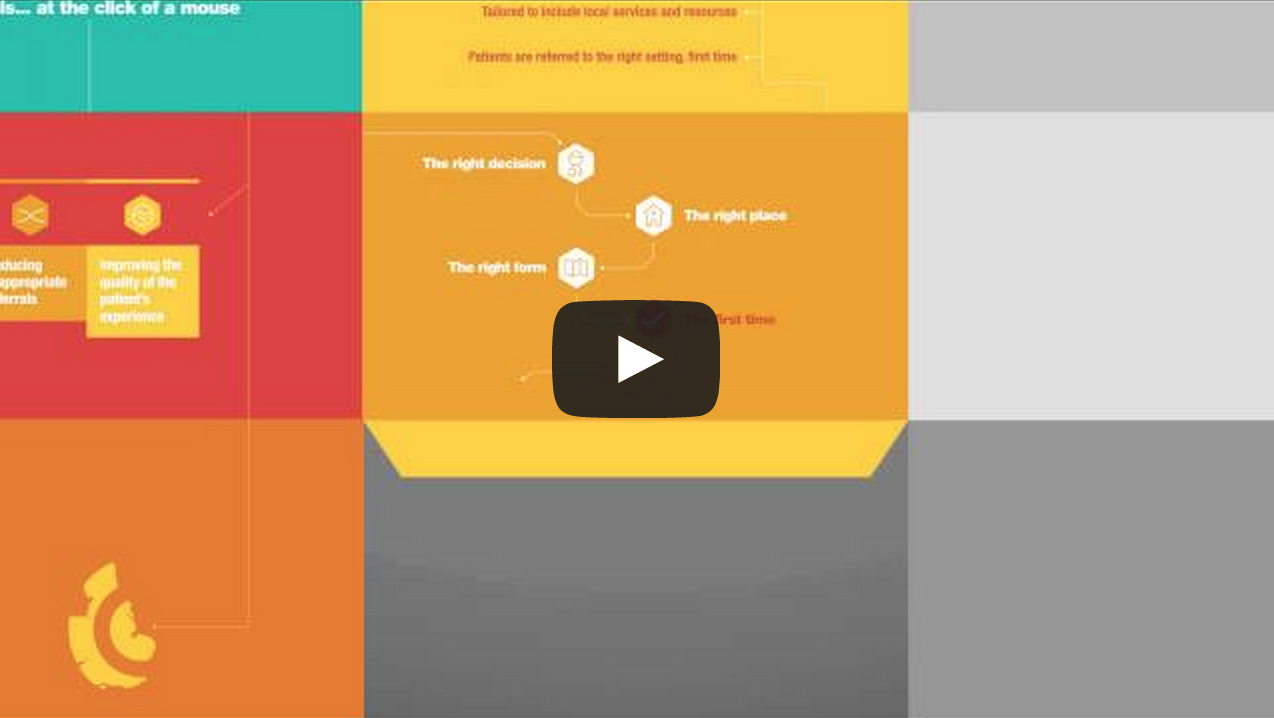 Introduction to Map of Medicine
Watch our video above to see how Map of Medicine supports the clinical workflow across a patient journey.
Healthcare organisations can locally customise evidence-based care pathways and referral guidance and make them available to clinicians instantly. Map of Medicine can be integrated with clinical systems so that GPs and other healthcare professionals can readily access relevant information at the point of care and save forms within patient records.
Warren George
Map Pathways enables NHS Trafford CCG to make £200,000 savings and improve patient care.
View a selection of case studies which demonstrate how Map of Medicine's solutions have helped health organisations achieve their goals.
Miriam Kingsley
This month, 14 pathways have been updated with the latest evidence and 4 pathways have been single noded pending further update. Highlights include the following: The 'Contraception' pathway has been updated to incorporate updates to recommendations on drug interactions with hormonal contraceptives and on the use of emergency contraceptives. Recommendations [...]